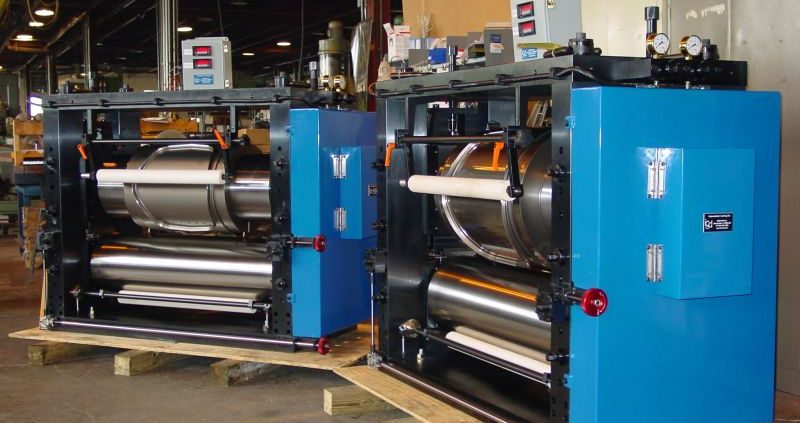 Machine maintenance is necessary for continuous functioning, especially where production is always a critical part of the business. For rotary die cutting system, lack of station care can spell not only loss of equipment investment. It can also disrupt production and profit. We came with a discussion of the essentials of cutting die maintenance and its importance.
Maintenance practices
Problem identification
The most obvious indicator that a rotary die cutting station requires maintenance is the occurrence of a problem. While it is not advisable to wait for problems to arise, part of station care is to immediately determine operation or functionality issues. With the machine's complex components, it is vital to address station problems through proper and speedy problem identification.
Downtime measurement
Preventive measures for rotary die cutting care involves downtime monitoring. Station operator should ensure that there is limited to zero downtime to prevent affecting product distribution flow. This enables the business to hit inventory and the sales targets period after period.
Regular lubrication
Working with different materials against the steel parts of the rotary die station exposes the machine to friction problems. Friction often leads to heat that complicates the whole die cutting process. The key to counter this hazardous heat is lubrication. Station operators should perform lubrication on vital components to prevent heat build-up.
Pressure adjustment
Aside from the heat, rotary die cutting station is regularly subjected to pressure, which is another source of friction. The station operator is responsible for controlling the pressure used and applied by and to the machine. It requires a proper balance to apply enough pressure for cutting while preventing heat to ensue.
Benefits of Conducting Die Cutting Maintenance
Extends the life of your dies
Proper and regular care of your die cutting stations helps you extend its life and function. What separates a good operator from a bad one is not just the capacity to buy top-of-the-line die brands, but as well as the ability to take good care of it.
Ensures proper functionality
Your business relies on the proper functioning of the die cutter. Conducting thorough proper care on a regular basis keeps its operations as effective as your production needs require. Downtime, whether short or long, can mean bad costs you can't profit.
Meets OEM Specifications
It's not enough to have your cutting stations working. It should be working according to the standards of OEM specifications. This will support your distribution strategies while creating a reputation for high-quality manufacturing processes.
To keep you rotary die cutting stations in good working conditions, have only an experienced professional conduct regular maintenance and repair.
https://www.icd-inc.com/wp-content/uploads/2016/05/79c0h1y.jpeg
600
800
ICD
http://www.icd-inc.com/wp-content/uploads/2016/07/logo2-1.png
ICD
2019-05-24 12:26:05
2019-05-24 12:33:45
Cutting Die Maintenance Essentials and Its Importance in Business